EIN BRIEF AUS APPENRADE
ERREICHT WALLENSTEIN
Admission to KE In Copenhagen
(Kunstnernes Efterårsudstilling, "Den Frie").
"Den Frie" is an artists' association
that was founded in 1891 by Danish visual artists
in protest against the entry requirements
for the established Charlottenborg.
This makes the exhibition Denmark's oldest association of artists.
The model was the French Salon des Refusés.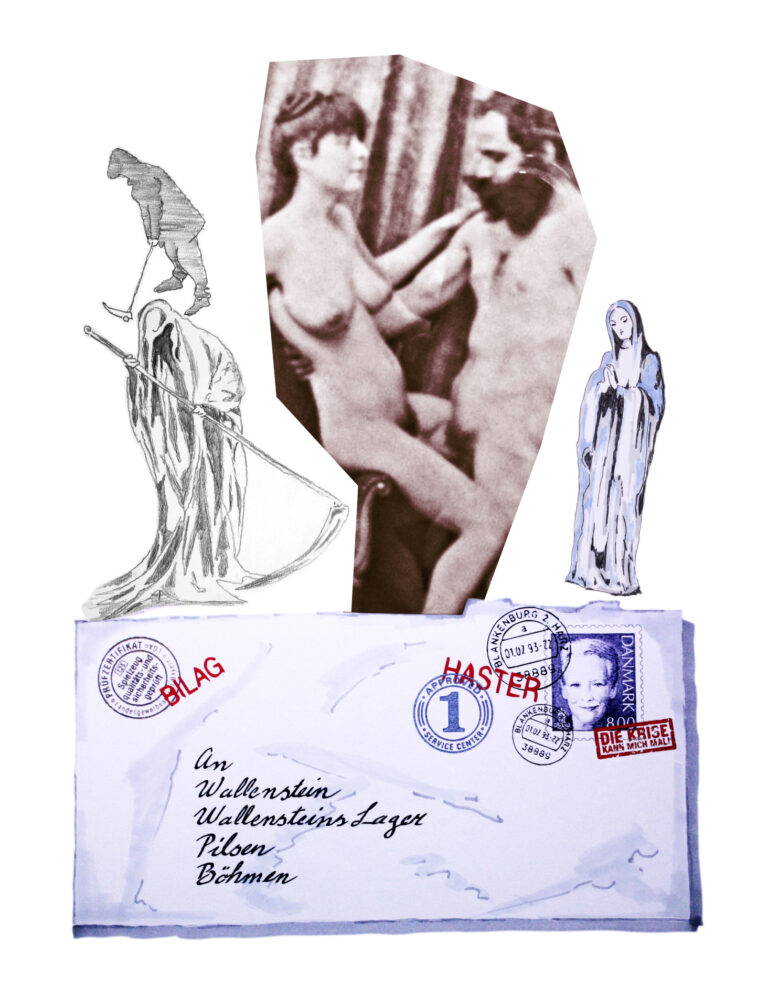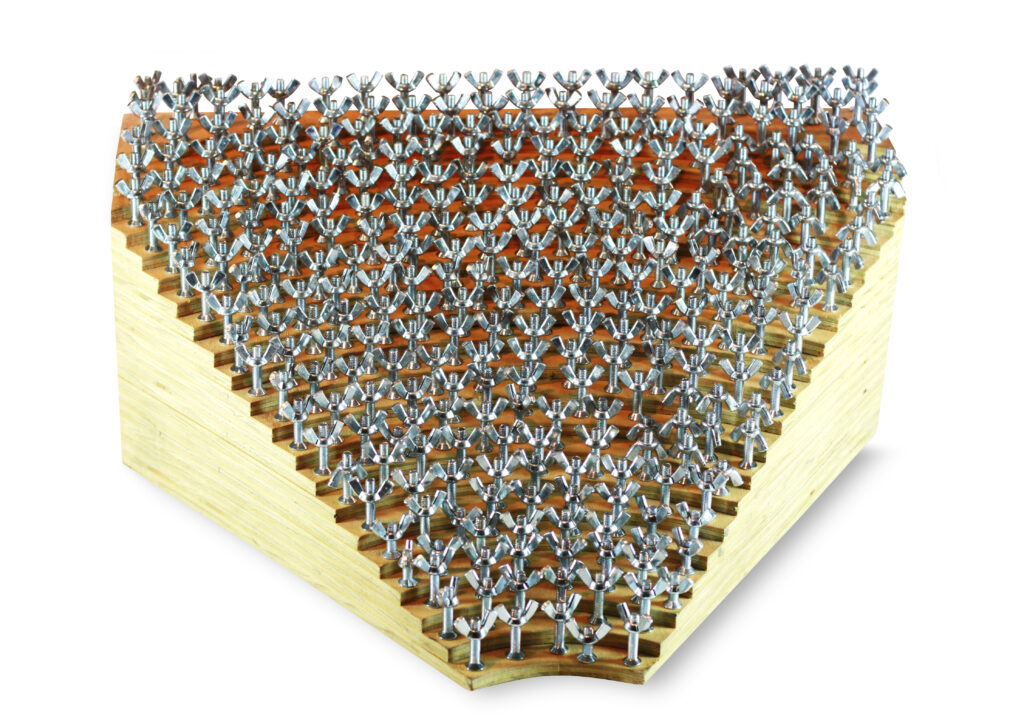 Admission to KP (Kunstnerens Påskeudstilling, "Århus Kunsthal"). The Artist's Easter Exhibition, abbreviated KP, is a censored art exchibition that has been held annually in Aarhus since 1947. Alongside KP, there is also the Artist' Autumn Exhibition, abbreviated KE since 19015 in Copenhagen, and the Artist' Sommer Exhibition since 1973 annually in Tistrup near Varde.
Admission to "The Forum
for Art and Architecture in Essen, Germany".
The Art and Architecture Forum was founded
in 2002 by the Association of German Architects
(BDA / Essen District Group),
the Ruhrland Artists Association (RKB)
and the Working Group of Visual Artists (WBK)
with the aim of promoting dialogue between artists,
architects and citizens.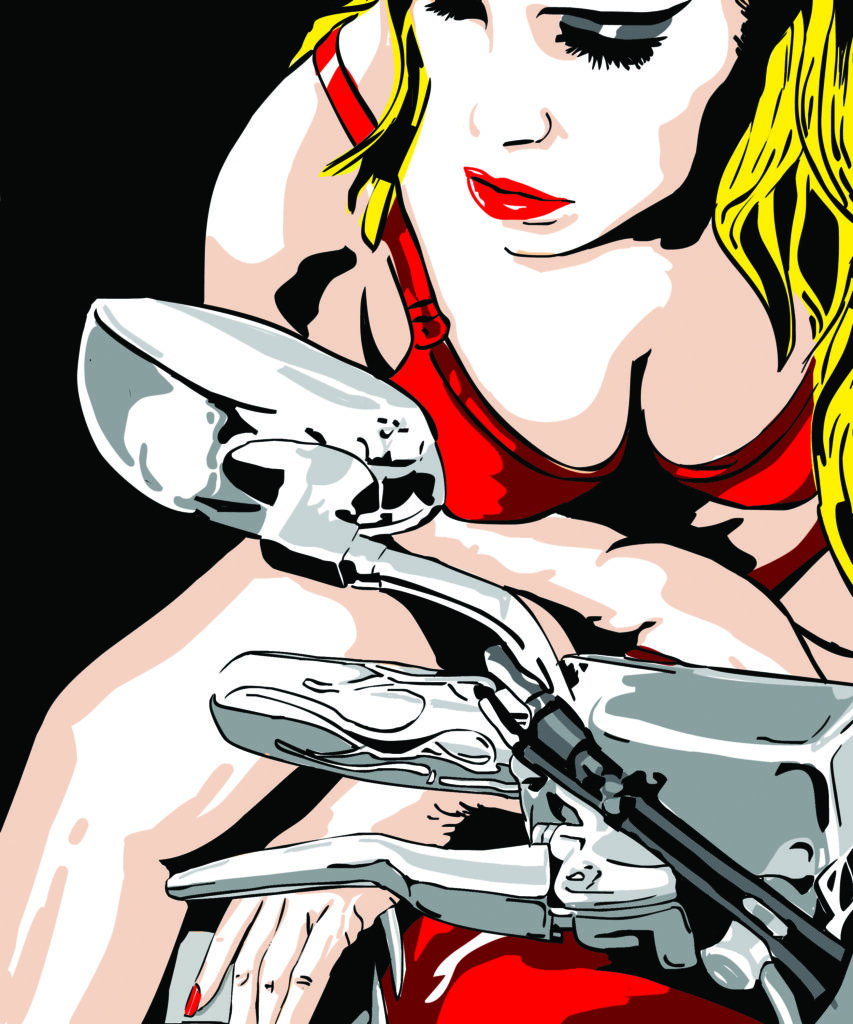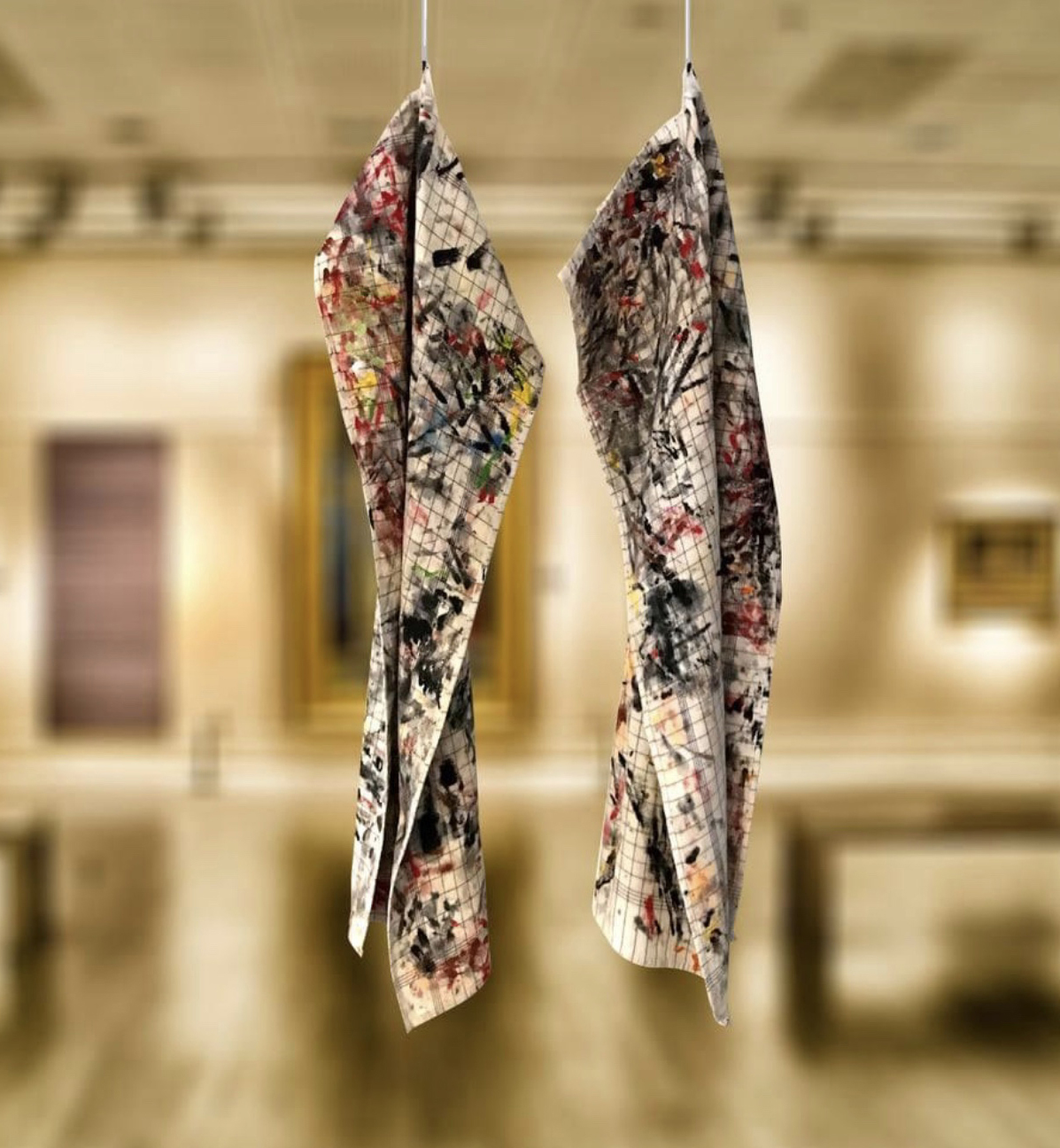 Admission to West Zealand's Censored Art Exhibition in Holbæk.
It is undisputed that chance is the driving force in all areas of life, without chance no life, without chance no intuition. Coincidence has, above all, become a subject in art where times were somehow uncertain. Hans Arp (1886-1966), for example, started his work series "Collages according to the laws of chance" shortly before the First World War. Arp tore Paper into strips and dropped them on the floor. He got fixed the result which was created by air resistance. The Frenchman Marcel Duchamp (1887 – 1968) dropped a meter-long pattern thread on the ground and immortalized the result. And Steffen Kindt puts on his work "A Coincidence on the Hook" random color strokes on some clothes, and and lets the hanging itself determine how the work of art takes shape.
Assumed at the Internationale
"No Barking Art Berlinale" in London.
Glasfiber, 100 x 60 x 20 cm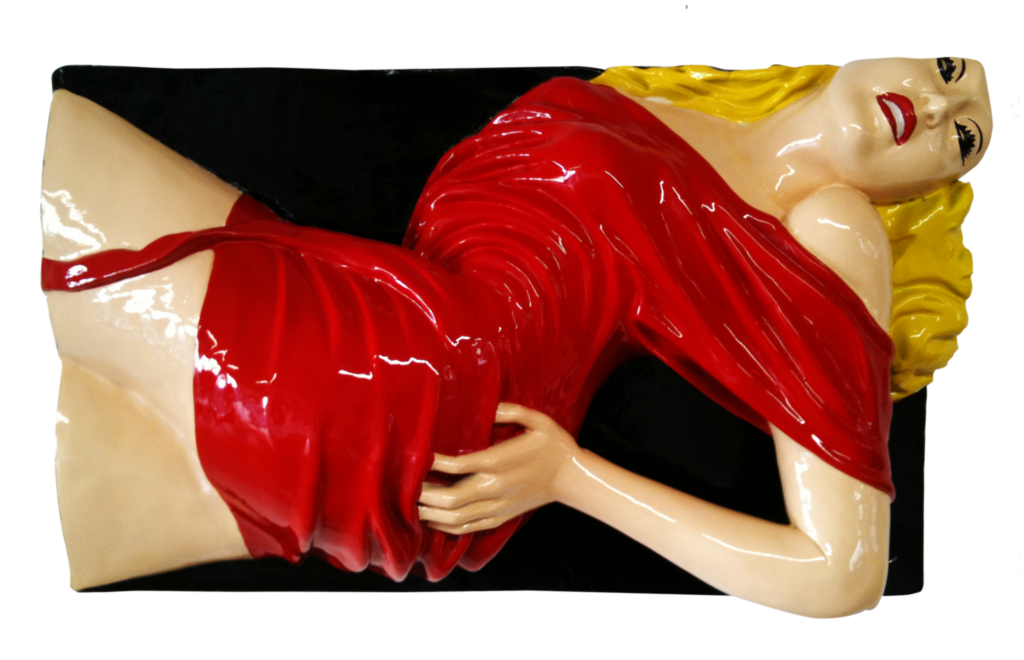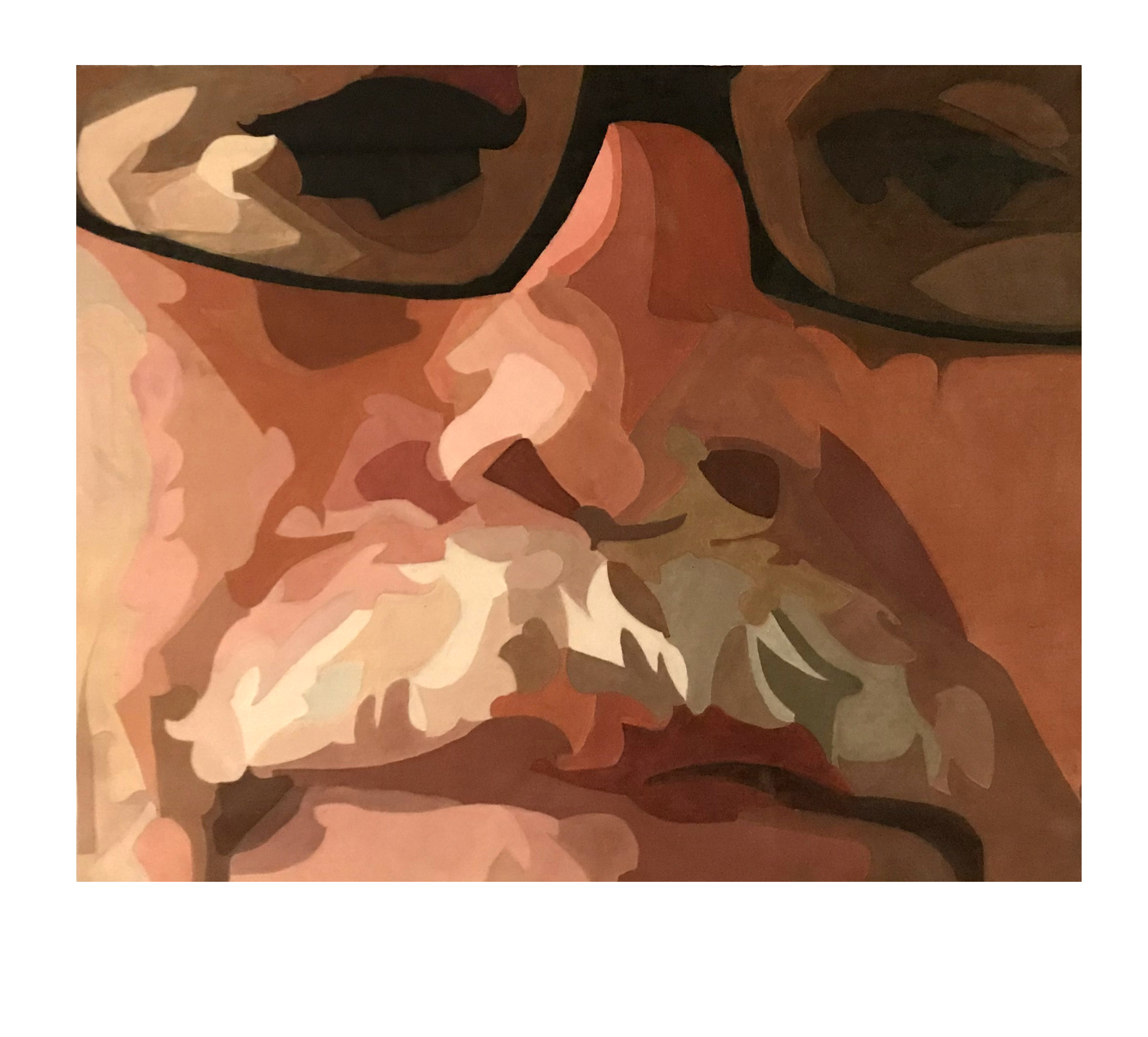 Admission to West Zealand's Censored Art Exhibition in Holbæk.
Oil on canvas, 120 x 100 cm. 
The museum Æglageret in Holbæk town center
is a modern art museum and at the same time
Denmark's only egg museum.